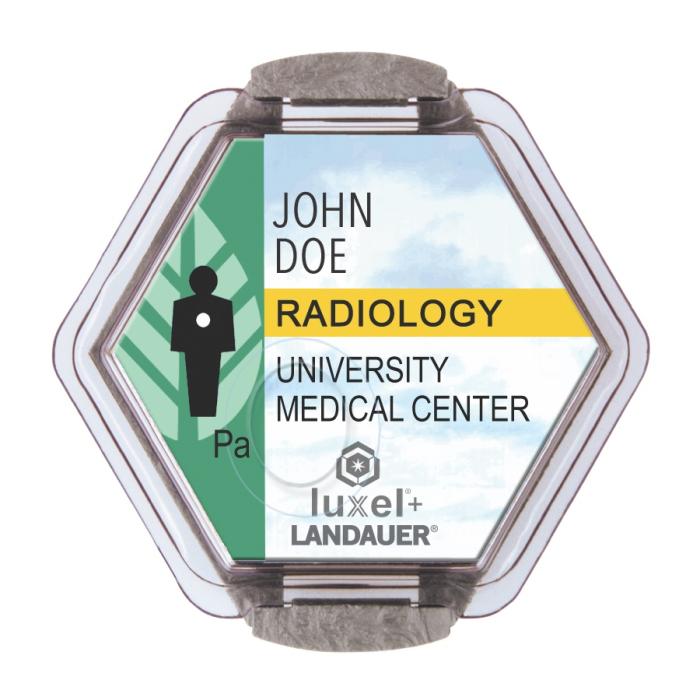 Luxel®+
Luxel®+ dosimetry service provides X, gamma, and beta radiation monitoring with optically stimulated luminescence (OSL) technology. OSL technology is the advanced passive radiation protection dosimetry that improves on the best features of traditional film and TLD technologies. Neutron detection, processed with Track Etch® technology, is optional where the CR-39 is incorporated within the Luxel+ dosimeter's clear plastic pack. Luxel+ can be packaged for personnel monitoring, area monitoring, emergency response or other specialized services.
Luxel+ offers complete reanalysis to confirm the radiation dose measurement, imaging of unique filter patterns that provide diagnostic capabilities to identify static or dynamic states during radiation exposure, increased sensitivity and precision, a wide dynamic range of measurement, and excellent long-term stability. In addition to these technological advancements, Luxel+ can be customized to meet the administrative needs of a radiation monitoring program through graphic, color, and packaging design options.
Luxel+ is ideal for occupational safety in hospitals, medical and dental offices, veterinary clinics, chiropractic offices, imaging centers, and cancer treatment centers. The LANDAUER radiation dosimetry service includes a full range of diagnostic evaluation and reporting services accessed through your personalized myLDR portal.
Organize your dosimeters with a LANDAUER badge board holder »