Hospitals have many protocols and often struggle with managing and analyzing the quantity of alerts. Additionally, as standards evolve it can be challenging to stay abreast of them. This can mean that while large quantities of data are captured not much is done with it.
First of all, what are some of the causes of high dose events?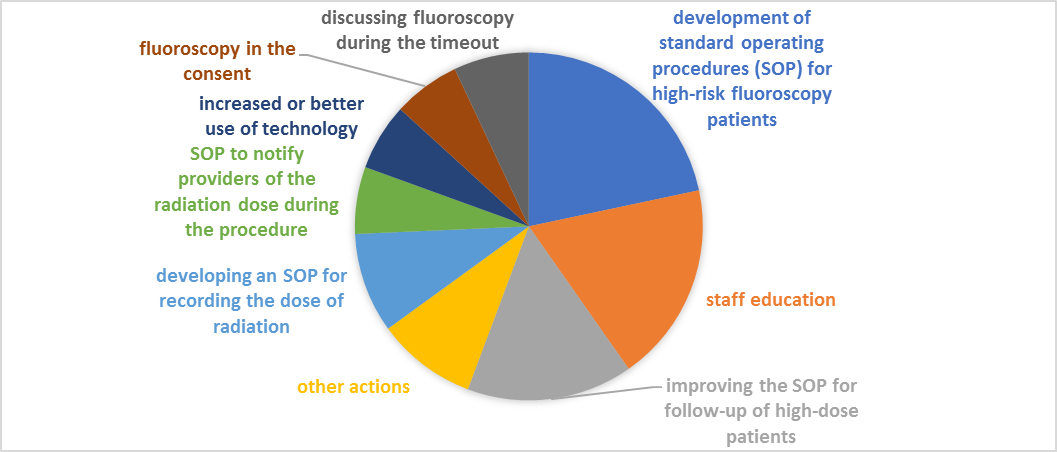 ​
Looking at this pie chart raises the question - What is the best thing to focus on? Certainly part of it are the procedures, but there is also a human element that cannot be ignored.
Let's talk about who should be on the dose management team.
Required:
Flouroscopy




Interventionalist

Qualified medical physicist

Computed tomography




Radiologist

Technologist

Quality medial physicist
Recommended:
Imaging/Cardiology director

Radiation safety officer
As needed:
Watch for the next blog in this series regarding patient communication. In the meantime, look at your dose management group to see if you've built a dream team as that is the first step in creating an effective dose monitoring program.
Olav Christianson's complete webinar on the topic of Beyond the Data: The Human Side of Monitoring can be accessed by AHRA members here. LANDAUER also provides data on this topic and many others that pertain to radiation monitoring and safety. It is updated regularly so be sure to visit our site often.
Find out how LANDAUER's expert physicists can help add the human element to your dose monitoring process.
*Chart source: Neily et al., Fluoroscopy-Associated Skin Reactions: Lessons From the VHA Root Cause Analysis Database, PSQH February 2019