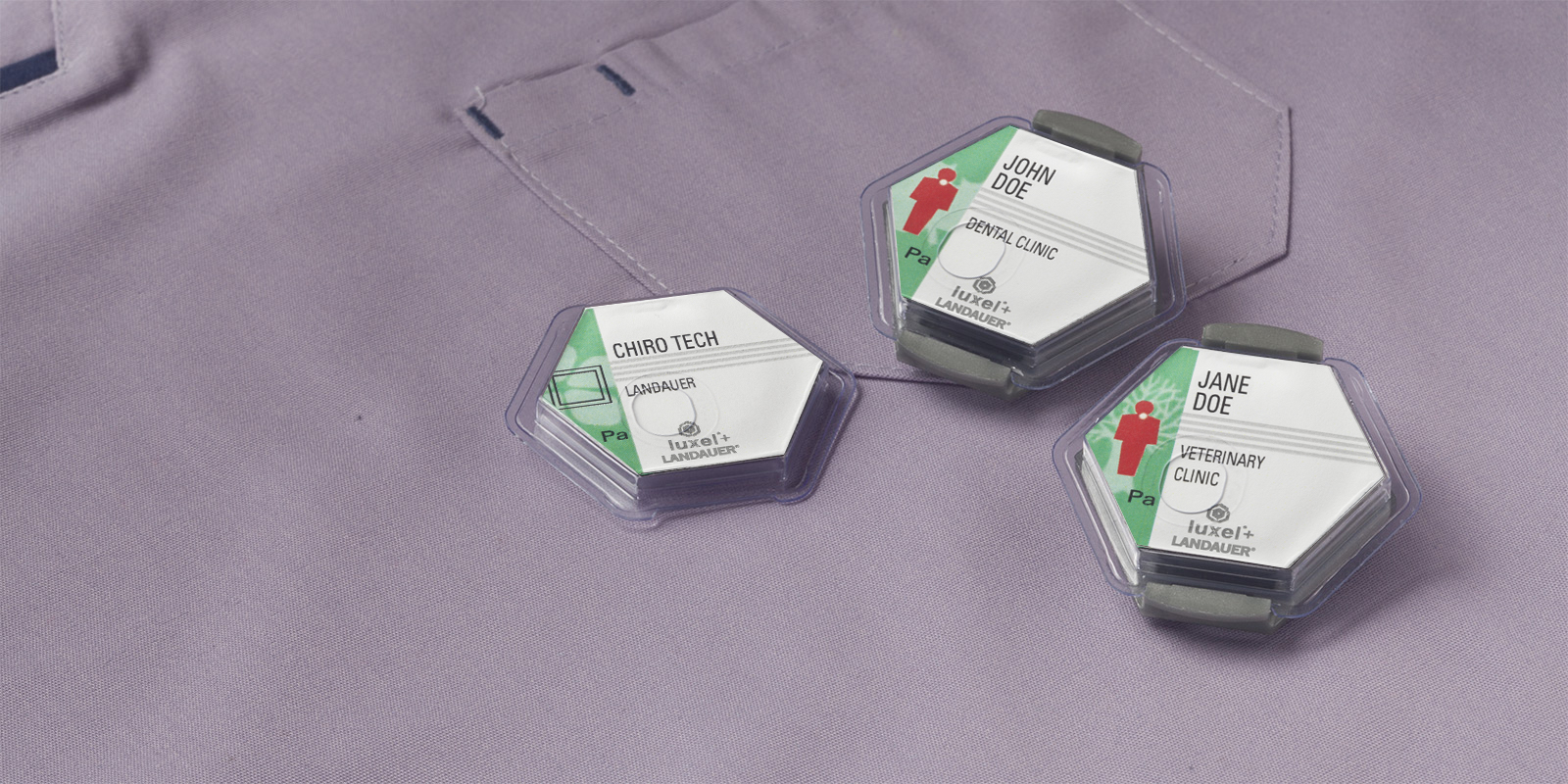 Today, nearly all dental office patient visits involve an X-ray for clinical care.
Monitoring your staff's radiation exposure is recommended by federal and state regulators as a standard component of your radiation protection program. Luxel+ dosimeter badges from the industry leader LANDAUER help protect dental assistants, hygienists and other members in the dental office with a durable and simple NVLAP accredited solution.
Request a Quote or Call  Buy Online
Fill out the form on the right to buy Luxel+ dosimeters online today!