Featured Image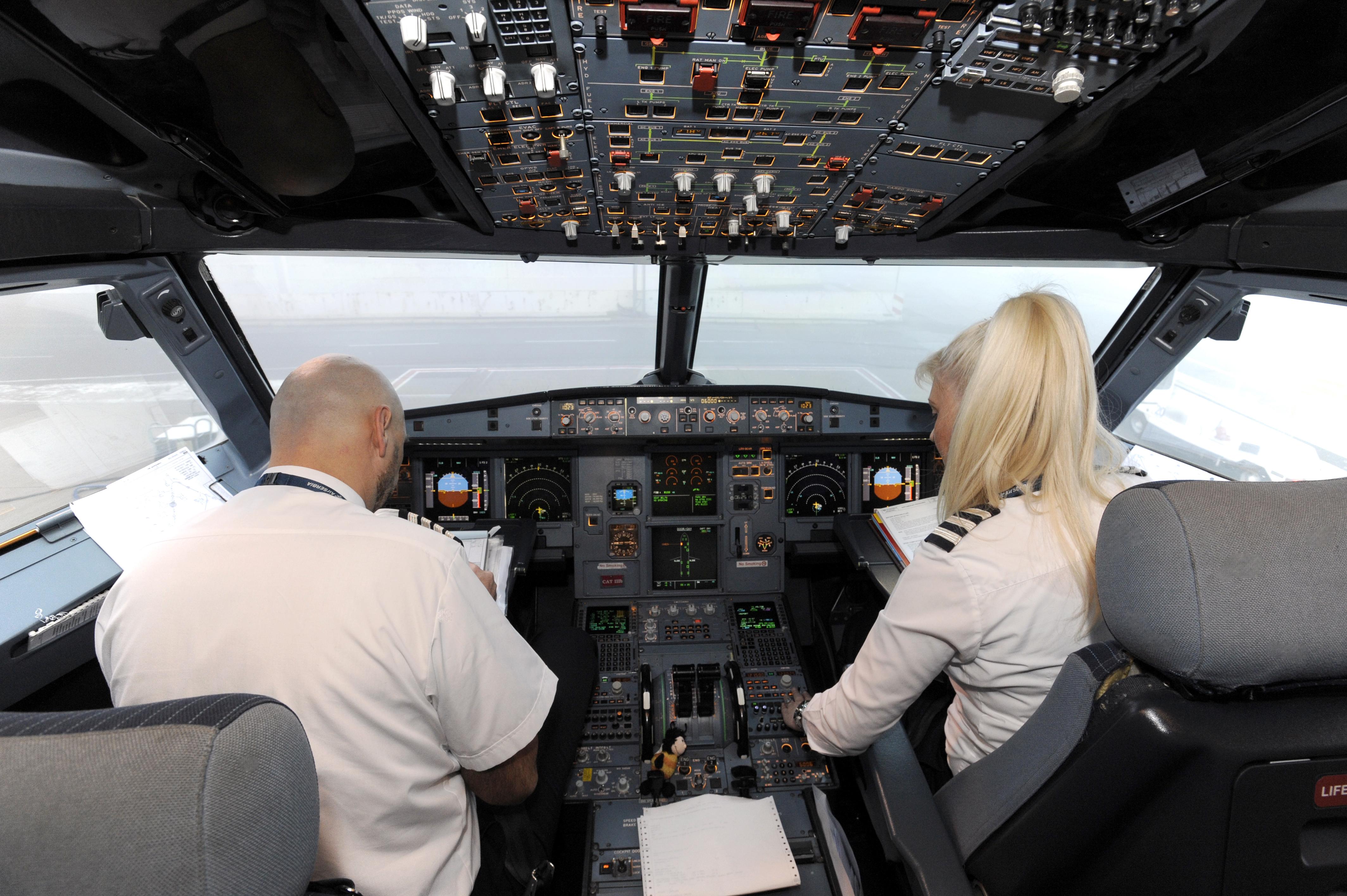 With the first three critical systems set up, you are halfway through addressing the human side of dose monitoring. A structured flight plan will often encounter unexpected winds, sudden turbulence, and other factors that will require a course correction. Even the most comprehensive radiation protocols require regular review and may need modification from time to time. There should be a person assigned whose primary responsibility is investigating examinations that exceed the expected CT and fluoroscopy dose index ranges at any facility. That person could be a medical physicist, RSO, technologist, physician or anyone who has the expertise, knowledge, and the trust of the team to investigate.
When a dose incident occurs, the investigation should consist of two levels. The first level includes internal practices and questions about the incident. The second level involves the patient.
Level 1
• Internal quality improvement
• Was the dose appropriate for the patient's size and body habitus?
• Were the standard imaging parameters modified?
• Were there extenuating clinical factors (ex: patient motion)?
FPO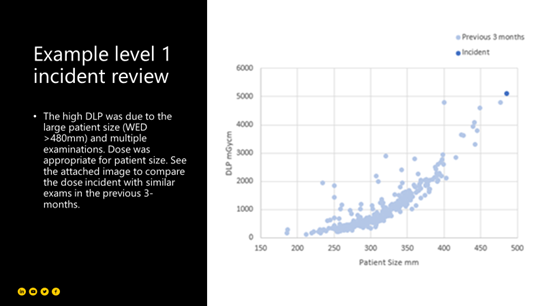 Level 2
• Patient follow-up
• What effects are expected?
• What further actions are needed?
FPO

Another important step is to review peak skin dose estimates:
• Will a peak skin dose estimate change my course of action?
• The peak skin dose could be higher or lower than the cumulative air kerma
• Peak skin dose estimates are recommended when cumulative air kerma exceeds 10 Gy
• Consult with a qualified medical physicist to:
• Evaluate whether a sentinel event has occurred
• Inform the physician of possible skin effects
FPO
The final steps in evaluating performance and implementing change is to conduct a root cause analysis and document any insights for improvement. With the root cause analysis, take time to ensure that the analysis:
• Focuses primarily on systems and processes, not on individual performance
• Repeatedly digs deeper by asking, "Why?"
• Identifies changes to be implemented that reduce risk or formulates a rationale for not undertaking such changes
• Identifies, in situations where improvement actions are planned, who is responsible for implementation, when the action will be implemented (including any pilot testing), and how the effectiveness of the actions will be evaluated
After your root cause analysis is complete, document the insights for review by the team and implement recommended changes. For example:
FPO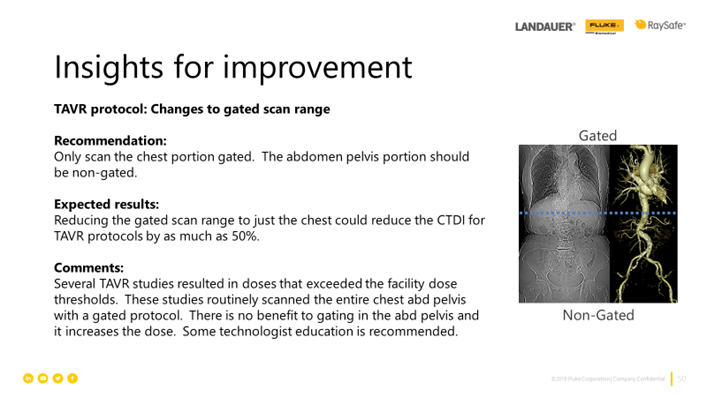 One last step is to review and publish your KPIs to the team to maintain system excellence.
FPO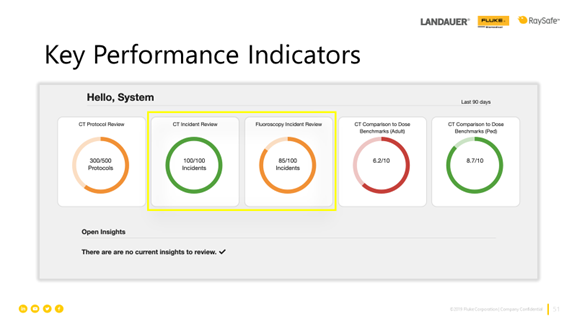 Watch Olav Christianson's complete webinar on Beyond the Data: The Human Side of Monitoring. LANDAUER also provides data on this topic and many others that pertain to radiation monitoring and safety.