While you are keeping Sparky safe, LANDAUER is keeping your staff safe with radiation monitoring badges for when your patients need diagnostic or treatment imaging. Show that you have a compliant environment and meet radiation dose regulations with dosimeter badges that are lightweight and rugged – and easy to disinfect.
Want to Know About:
Radiation Exposure Limits? Regulatory Compliance?
Visit our
FAQ
section and select "Other Technical Information" to learn about ALARA limits and regulatory agencies.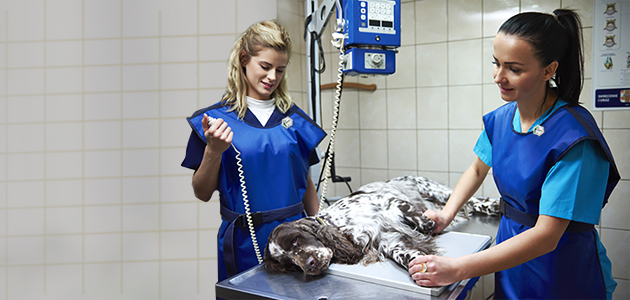 As you do your best to provide worry-free care to Sparky, let LANDAUER manage your radiation compliance with:
The most accurate radiation dose measurements in the industry
Access to individual radiation dose reports through the myLDR online portal
Specialized dosimetry services and support including understanding fetal monitoring rules
And because we understand cleanliness needs, here are the ways to keep up on your dosimeter badge hygiene: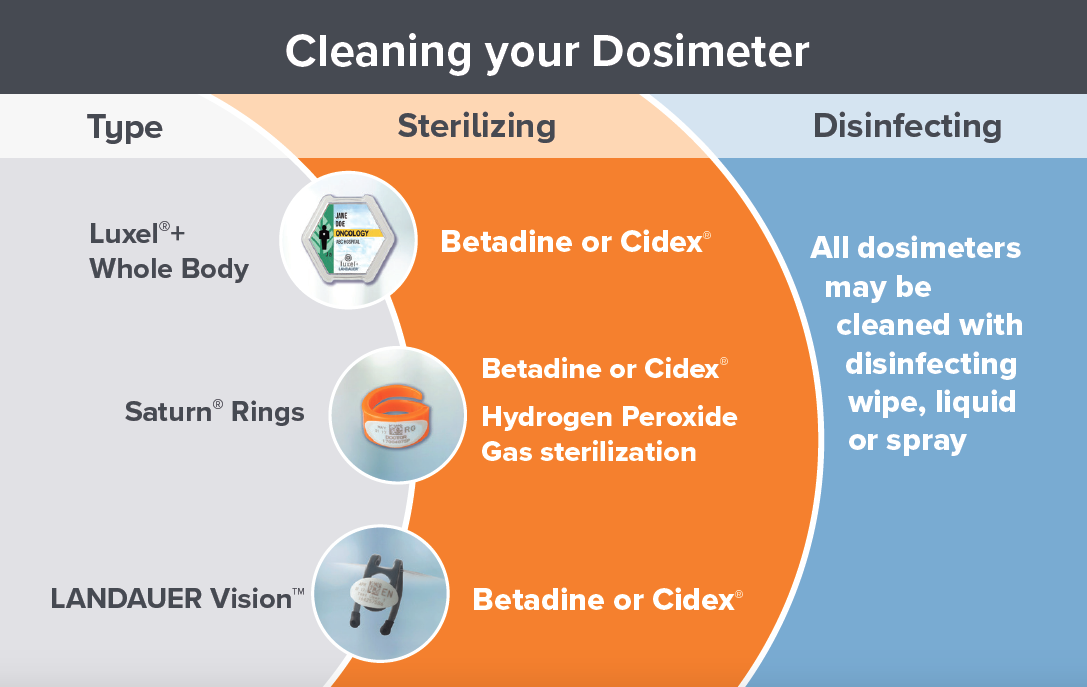 We welcome you to the LANDAUER family to join the 66-year-old company now a leader in personal radiation monitoring and services.
Please fill out the form and select dosimeters and readers to hear from us soon.