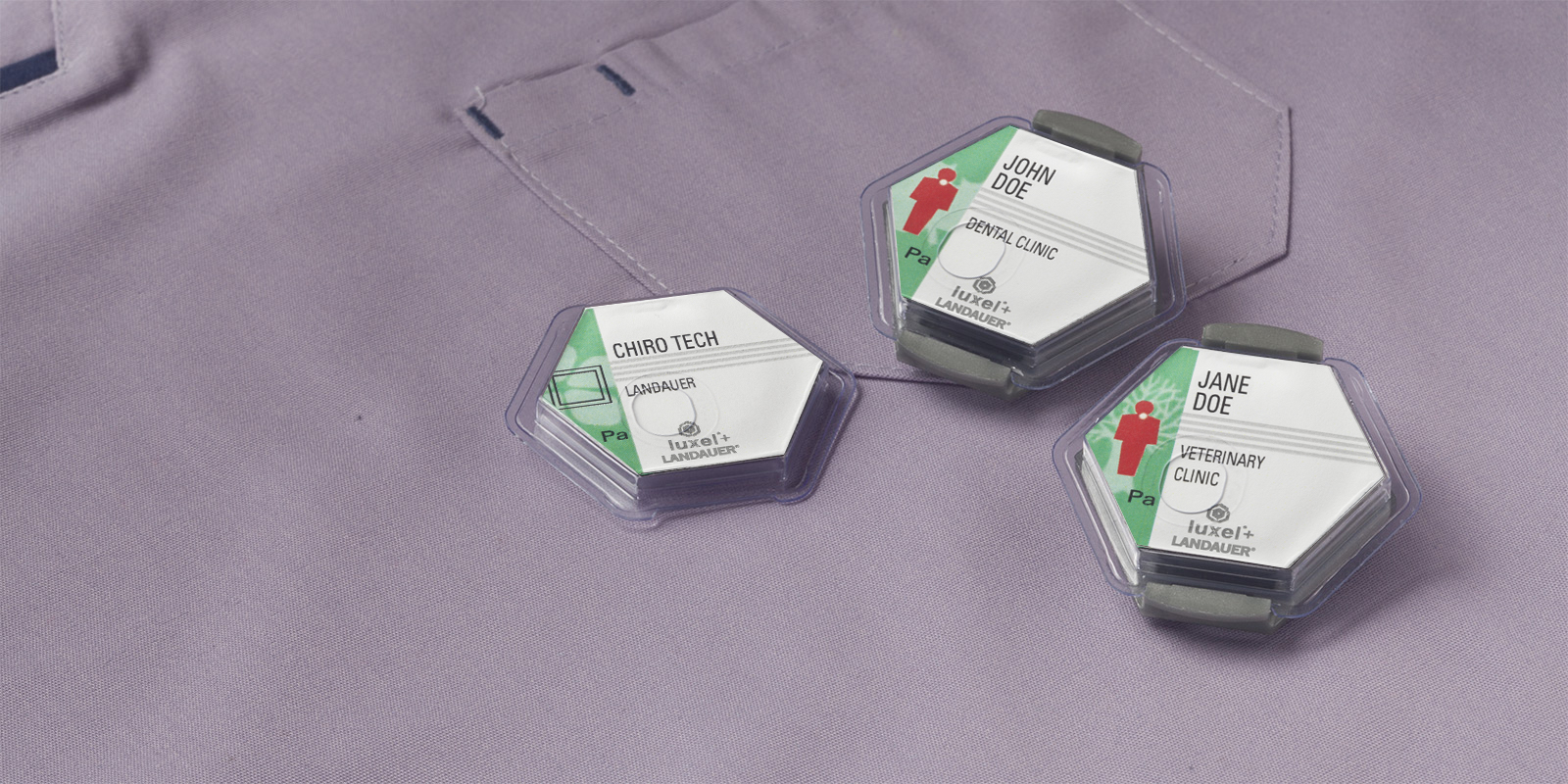 You provide the highest level of service and care to your patients and their parents. Now select the leading radiation monitoring solution for your staff who work with X-ray and other diagnostic equipment.
Monitoring your staff's radiation exposure is recommended by federal and state regulators as a standard component of your radiation protection program. Order Luxel+ dosimeter badges from the industry leader LANDAUER to help protect veterinary assistants and others with a durable and simple NVLAP accredited solution.
Request a Quote or Call  Buy Online
Fill out the form on the right to buy Luxel+ dosimeters online today!