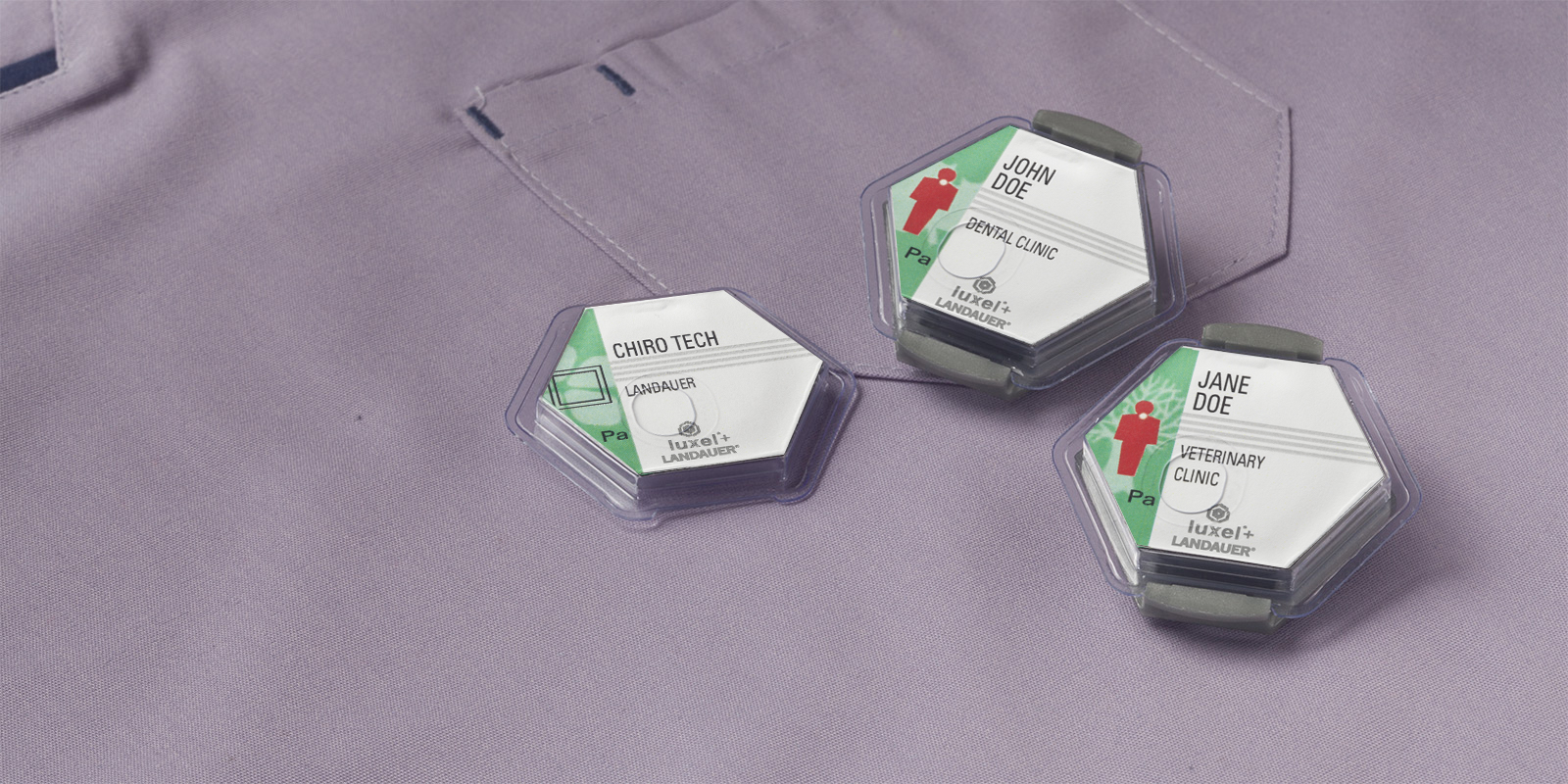 Nearly 50 million American adults suffer from chronic or severe pain, according to the National Institutes of Health's National Center for Complementary and Integrative Health.
Many are seeking treatment at pain clinics where diagnostic imaging helps determine accurate care plans often followed by ultrasound or fluoroscopy procedures for pain-relieving care.
For your staff working around fluoroscopy or other radiation-emitting devices, you can show your commitment to complete radiation safety and quality care by ordering them the leading radiation dosimetry badge, Luxel+.
Monitoring their radiation exposure is recommended by federal and state regulators as a standard component of your radiation protection program. Luxel+ dosimeter badges from the industry leader LANDAUER help protect pain center staff with a durable and simple NVLAP accredited solution.