While you are busy repairing broken bones, sprains and tears, let LANDAUER keep your staff safe with radiation monitoring badges during patient diagnostic or treatment imaging.
Luxel+ dosimeter badges measure radiation exposure due to X-ray, gamma and beta radiation with optically stimulated luminescence (OSL) technology. These dosimeters are durable and are unaffected by heat, moisture and pressure. Offices that rely on Luxel+ badges for their radiation safety program receive a Radiation Dosimetry Report that provides the legal dose of record information for those wearing radiation monitoring dosimeters.
Want to Know About:
Radiation Exposure Limits? Regulatory Compliance?
Visit our
FAQ
section and select "Other Technical Information" to learn about ALARA limits and regulatory agencies.
Show that you have a compliant environment and meet radiation dose regulations with dosimeter badges that are lightweight and rugged – and easy to disinfect during this time of COVID-19.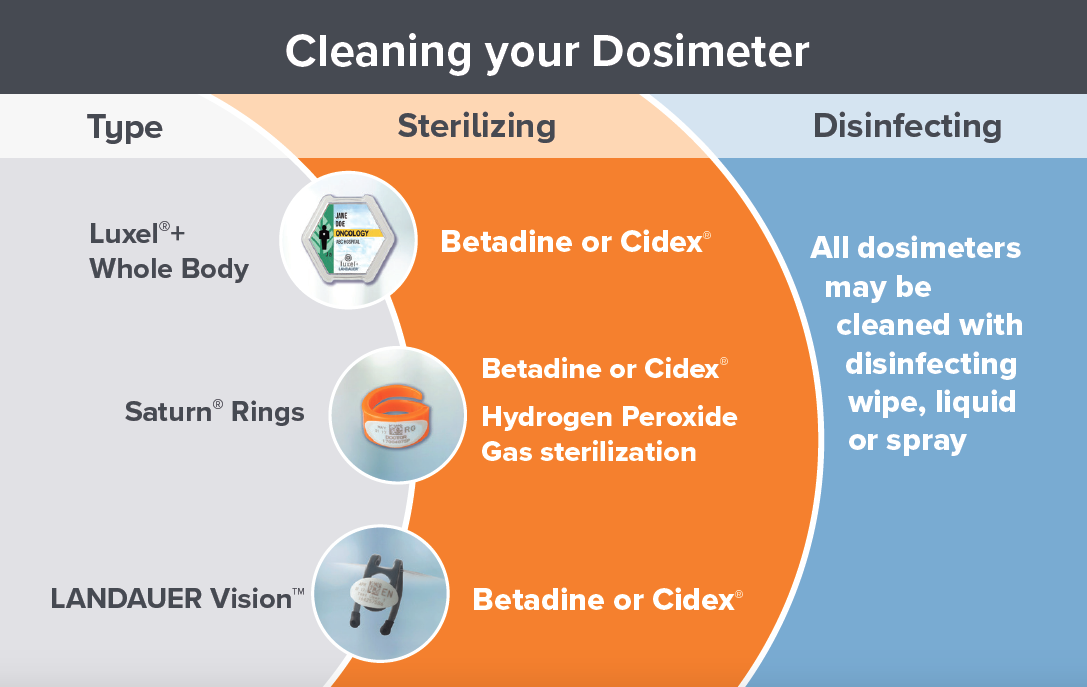 As you do your best to provide worry-free care to your patients and their parents, let LANDAUER manage your radiation compliance with:
The most accurate radiation dose measurements in the industry
Easy access to individual radiation dose reports through the myLDR online portal
Specialized dosimetry services and support including understanding fetal monitoring rules
Contact us today to learn more