We turn data into insight
LANDAUER OPTIMIZE services ensure you get more from your radiation dose data by delivering personalized data assessments and recommendations.
LANDAUER OPTIMIZE services ensure you get more from your radiation dose data by delivering personalized data assessments and recommendations. We help by:
Reducing risk
Achieving and maintaining compliance
Saving you time
Adding an expert, and a partner, to your team
Our radiation dose management software will:
Collect the data from your imaging equipment
Use a neural network for automatic protocol mapping
Use artificial intelligence to detect outliers
Compare your scans to national benchmarks
With LANDAUER OPTIMIZE, healthcare providers can focus on caring for patients by letting us focus on the radiation dose numbers. We'll give you actionable insights to standardize care and stay compliant.
See OPTIMIZE dose monitoring software in action.
More than software. Partners.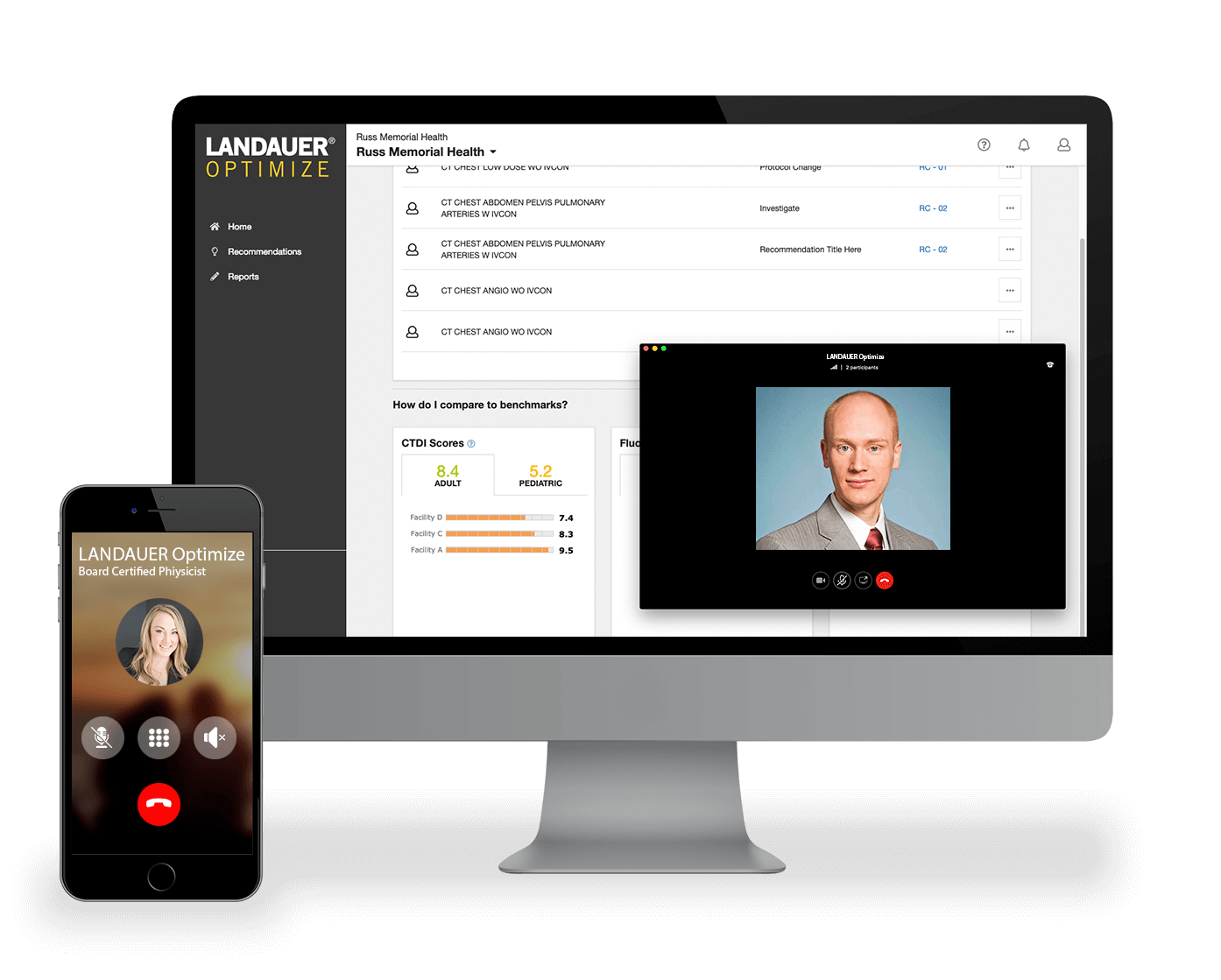 LANDAUER OPTIMIZE delivers real time radiation dose monitoring and insights to optimize patient dose exposure. Our team of physicists track and review scans so you don't have to.
WE SET UP QUICKLY AND EASILY
LANDAUER prepares everything according to your specifications for automated protocol mapping
WE MONITOR
We analyze your data and review radiation dose incidents. We notify you if there are any urgent incidents that require immediate attention.
WE ADVISE
You get a team of experts identifying opportunities to optimize dose and image quality to provide the best patient care.
YOU RESOLVE
You review our recommendations and dose incidents and take action when necessary.
Talk to a qualified medical physicist any time
Unlimited advice all year
Why LANDAUER
PEOPLE
165
Medical Physicists
LANDAUER diagnostic, therapy physicists monitor and interpret data for you.
PROCESS
100%
compliance
among current clients using LANDAUER dose optimization for The Joint Commission CT Standards
TECHNOLOGY
5+ million
Scans monitored
Artificial Intelligence powers advanced machine‑learning software to result in rapid and accurate findings
Optimized for an easier, automated compliance experience, to help you focus on patient care and throughput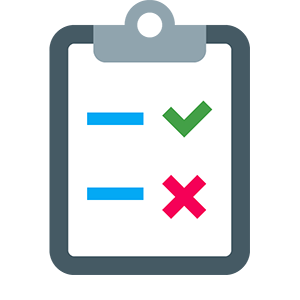 Standardize Care
Personalized assistance to help small or large health systems standardize care and improve continuously.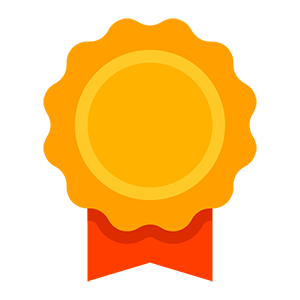 Easier Compliance
Accessible accreditation standards and regulations to maintain your compliance.

National Benchmarks
Compared to meaningful benchmarks, tailored to your equipment and patient population.
60 day Trial
Option to test drive LANDAUER Optimize without a full commitment.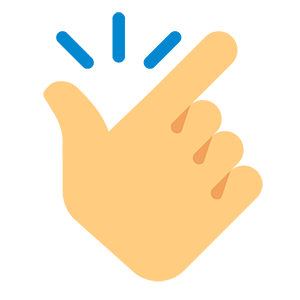 Ease of Use
Simple dose analysis reports, including Leapfrog, averting protocol mapping or daily application checks.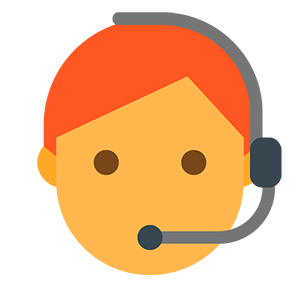 Unlimited access to physicists
Insights from board-certified physicists using your own data.
Uncover opportunities for improvement
Effortless dose tracking, year round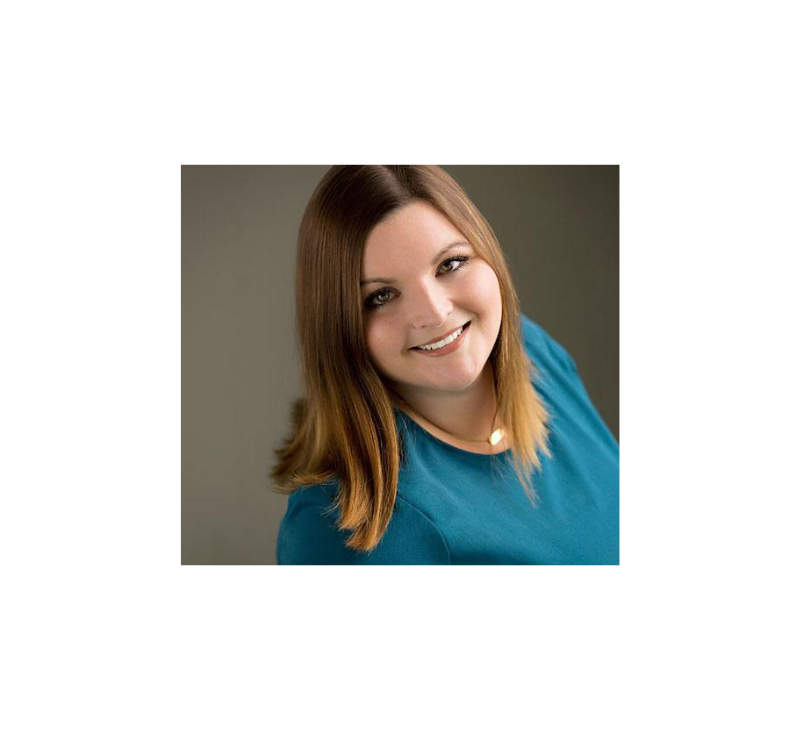 "LANDAUER takes the time to teach and brings the experience of other hospitals to bear. With his help, we keep up with regulatory issues, including being ready for The Joint Commission survey. I'm excited to put new protocols in place and teach my colleagues – and continue to rely on Olav's expertise."
- Tamara Ingle
CT Quality Assurance Lead Technologist, UnityPoint Health Methodist
What is LANDAUER Optimize™?
LANDAUER Optimize is both software and service. It combines: onsite software to automatically collect scanner dose data; a cloud portal to store your data; and qualified medical physicist advisors to discuss recommendations resulting in a compliant, patient-care focused diagnostic imaging service.
What isn't it?
Just another dose tracking tool. Optimize automates dose collection, compares against national protocols, gives you specialized data dashboards and direct access to qualified medical physicists.
What if I already have a dose tracking system?
A dose tracking system (DTS) is only half of the patient dose equation.
While a DTS gives you a LOT of data, it does not tell you how to use that data or what changes your protocols and procedures need to optimize your patient's dose, for best images and outcomes. A DTS, gives you data...LANDAUER Optimize gives you data with experts!
Why do I need this?
You're busy, yet ever mindful of compliance, safety, quality and more… Optimize makes compliance easier, improves performance, documentation and patient safety, and boosts throughput. With Optimize you will have the unique added benefit of a friendly LANDAUER Medical Physicist available.
How does it help me with... ?
·
Compliance – collects dose indices; provides expected dose index ranges; keeps a record of exceeders; gives external benchmarks for comparison; and provides recommendations for optimizing by qualified medical physicists
·
Protocol accuracy –maps doses to a national protocol library for all equipment types, models and ages
·
Patient safety – relies on accurate protocols for pediatric, adult and specialized protocols for obese patients
·
Standardization – offers relief from knowing that your hospital CT and Fluoro equipment dose optimization will be accurate
·
Staff education – easily provides technologist know-how to update protocols
·
Throughput – eliminates downtime or re-scanning with optimal protocols and staff confidence
·
Patient Dose Reduction Committee (PDRC) meetings – gives you data to be prepared for PDRC or discussions anytime with radiology safety officers – review data whenever wanted on web-based dashboards
·
Radiologist interface – always feel confident to share data easily on patient dose profiles
Who should use this?
LANDAUER Optimize is ideal for hospital diagnostic imaging leaders who are concerned about compliance, standardized care, national benchmarks, patient safety, staff assurance of quality care and process. And you will have the added benefit of reaching an experienced physicist for consultation.
How is IT involved?
LANDAUER will work directly with your facility's IT department for proper set up and agreements to run Optimize smoothly.
Do you have a demo site I can see?
Yes, we can walk through the process together…Please schedule a demo with one of our tech experts.
What training is needed?
No specialized training is necessary. Protocol mapping and software set up for your organization is all done by us.