LANDAUER is excited to announce the third set of improvements to myLDR! Please take a moment to read through them below and familiarize yourself on the website.
Simplified Process for Retrieving Detailed Dose History and Summary Dose History
When you search detailed dose history for a participant or dosimeter, you no longer need to enter search criteria on a separate page before seeing the results. Similar to report smart filters, you can now set your search criteria and view results in the same page, allowing multiple searches to be performed quickly.
Remember, the "Add Filter" button can be used to further customize your search from the default filters provided. You can remove optional filters by clicking the 'X' to the right of the filter. Leaving a filter blank also excludes it from your search.
For detailed dose history, navigate to Dose History  Search Dose History on the left hand menu.
For participant summary dose history (i.e., quarterly, annual, lifetime), navigate to Dose History  History Summary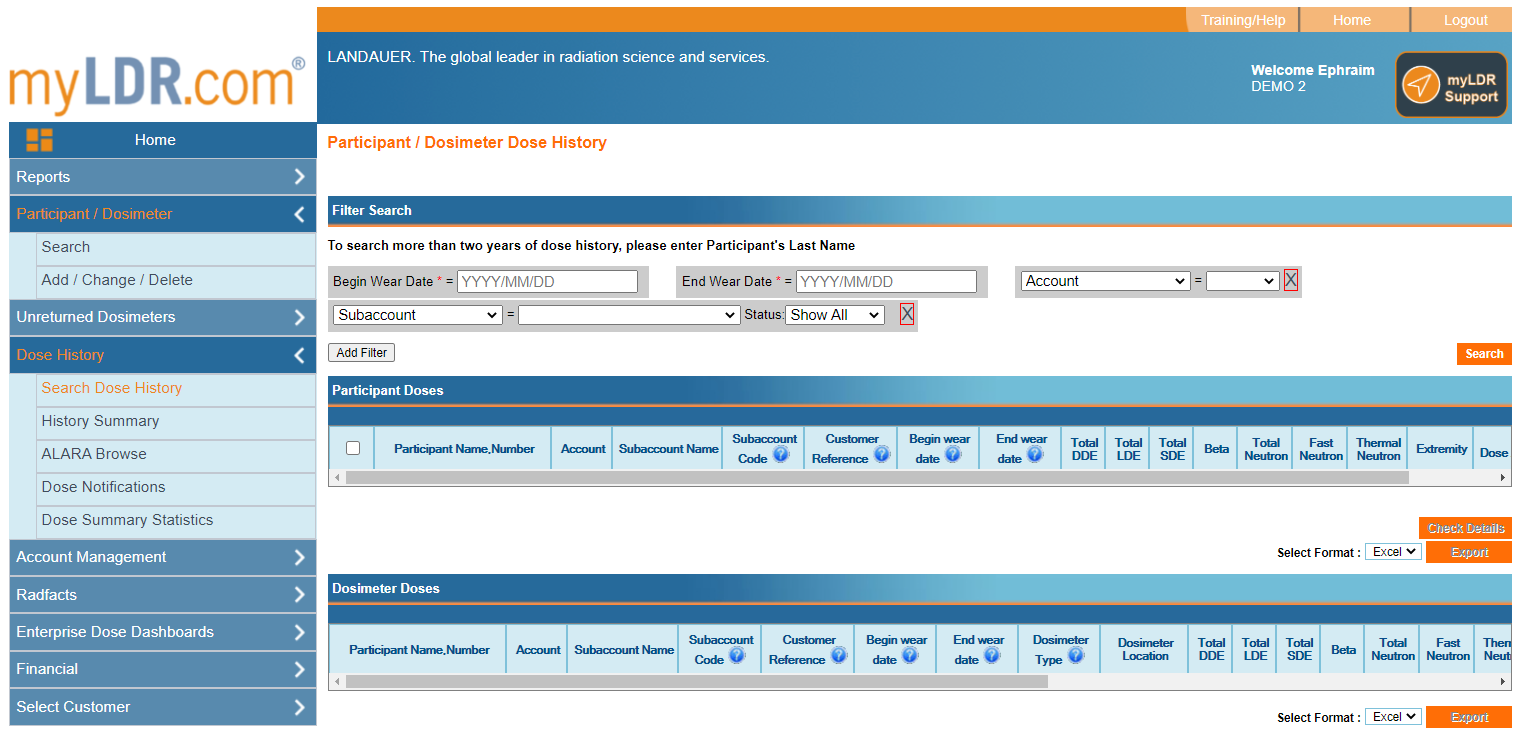 Search Dose History Page
Retrieving More Than Two Years of Dose History
We removed the limitation preventing the retrieval of more than two years of dose history! To prevent long loading times, you will need to restrict your search to a single person by adding the "Participant Last Name" filter.
Thank you for your patience as we continue to act on your invaluable feedback and implement more improvements to myLDR!