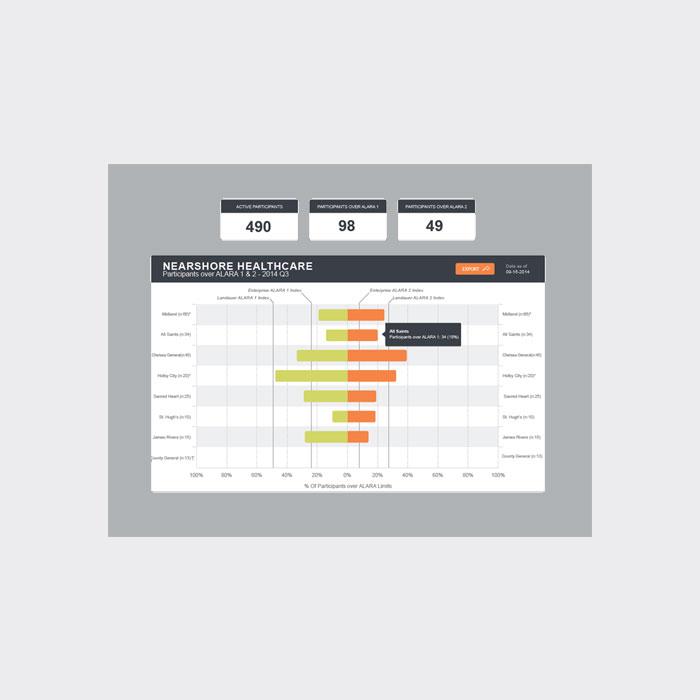 Enterprise Dose Dashboards (EDD)
These at-a-glance dashboards help you effectively monitor and compare radiation dose levels across multiple facilities and can help drive change and improve radiation safety across the enterprise. Easily track improvements as a result of conducting training, investing in shielding or buying other protective equipment. Also, see how your facilities stack up against each other and the LANDAUER ALARA Index*. Dashboards are provided for ALARA Account Comparison, ALARA Subaccount Comparison and Pregnant Participants Review (Cumulative and Monthly). All dashboards are also accompanied by data in a sortable table format and filtered through myldr.landauer.com for analysis and tracking improvements.
*LANDAUER ALARA Index represents all clients' participants who have exceeded the levels. Calculation is based upon the previous three calendar years of data.