Featured Image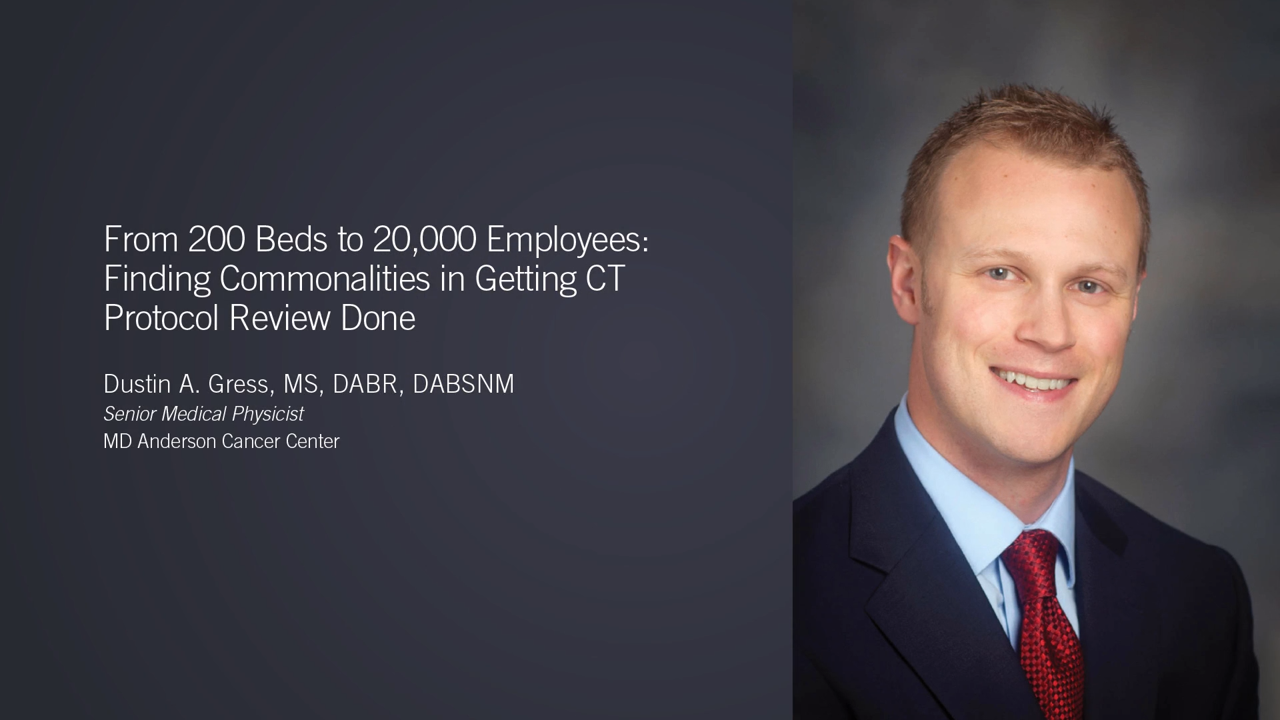 Protocol review – From The Joint Commission (TJC) Standards
TJC PC.01.03.01 A26: CT protocols are reviewed and kept current with input from an interpreting radiologist, medical physicist, and lead imaging technologist to make certain that they adhere to current standards of practice and account for changes in
CT imaging equipment. These reviews are conducted at time frames deteremined by the hospital.
• CDOS includes participation of a Qualified Medical Physicist (QMP) in a Patient Dose Review Committee (PDRC)
• CDOS includes a quarterly report with analysis performed by a QMP to review all imaging protocols and identify targets for dose optimization
LANDAUER Products that will help you during your protocol review: OPTIMIZE and CDOS
Expected Dose Index Ranges
TJC PC.01.03.01 A25: Hospitals must include expected dose index ranges in their CT protocols
TJC PI.02.01.01 A6: Incidents that exceed the expected dose index range identified in the CT protocol must be analyzed and compared to external benchmarks
CDOS provides:
• Recommended expected dose index ranges
• Guidance on the best way to implement expected dose index ranges with the DTS
• Guidance on how to analyze incidents that exceed the expected dose index range
Dose Optimization
A DTS provides a lot of data, but it doesn't tell you which protocols have a dose index that is too high or how to reduce the dose and still achieve diagnostic quality images
CDOS provides:
• Recommendations to achieve diagnostic quality images at the optimal radiation dose
• A team comprised of medical physicists with expertise in dose optimization
• Access to thousands of protocols in use across the country to guide your dose optimization efforts
What is TJC looking for during surveys?
The number of findings related to CT dose doubled from first to second quarter of 2016. The most common finding involved CT protocol review to include input from a physician, technologist, and medical physicist. There were very few findings related to incidents that exceeded the expected dose index range, but the TJC has stated that findings are likely to increase as surveyors review requirements more rigorously.